A Web Development &
Digital Marketing Agency
Fabrik is skilled in high performing web design, from lead-generation websites to e-commerce, and fully custom sites. We're dedicated to building the perfect website to grow your brand and keep loyal customers coming back.
Developing Web Solutions with the Latest Technologies
Not only is Fabrik a full stack agency, advising clients on web strategy and design, we also integrate third party API's, and build and launch technology-driven solutions to the most complex web and software projects.
Not sure how to proceed or where to start? Receive a free consultation from one of our leading designers.
What does a professional website from Fabrik Agency offer your business?
Your website will look great on every device, no matter how big (or small) the screen.
Search Engine Optimization
Get found online with keywords optimized to boost your website's search engine ranking.
Updating your website is easy, and you can make as many changes as you'd like once it goes live.
We don't use existing templates. Instead, we design the entire website from scratch for perfection.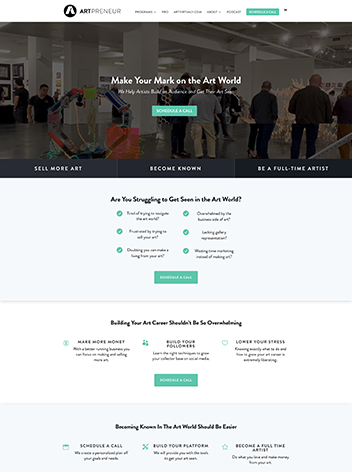 Here's What Our Clients Say about Us
"I so thoroughly enjoyed working with the team at Fabrik Agency. They delivered on their promise of a top-notch website, and I am so happy and excited at the result. They were a pleasure to work with."
Got a project you need help with?
We're a team of designers, coders and digital marketing lovers, who are passionate about helping clients succeed.